"I said something which gave you to think I hated cats. But gad, sir, I am one of the most fanatical cat lovers in the business. If you hate them, I may learn to hate you. If your allergies hate them, I will tolerate the situation to the best of my ability."
Raymond Chandler
It's amazing how many children seem to have food allergies these days. When I was growing up, I didn't know anyone who couldn't eat particular foods, and yet now almost every family I know has a child who has to avoid one food or another. That makes it pretty difficult when you're inviting your child's friends over for tea or when you're catering for a kids party.
Food Allergies At Home
I know first hand how difficult it is to be a parent of a kid with a food allergy. My eldest, Spencer, has a milk allergy and has to avoid dairy products. That's pretty challenging since milk and butter seem to be in everything! At home, we use soya milk and vegetable-based spreads and thanks to all the wonderful product range in supermarkets these days we have plenty of choices. Spencer doesn't miss out on any treats because we can get non-dairy versions these days, including chocolate, yogurts and ice cream, but when we go out or when he goes to a friend's house, we have to be really careful about what he can have.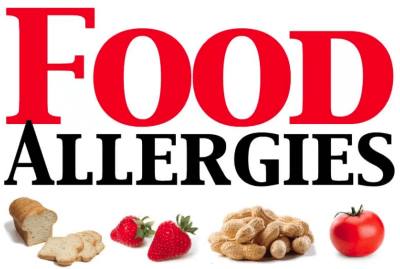 Just to complicate matters even more, Jessica has recently been diagnosed as having a nut allergy. She had a bad reaction to some peanut butter that we gave her a few weeks ago. So we ended up having to rush her to A&E. We don't know quite yet whether it's all nuts or just peanuts, but we've been told to avoid them all for now. Well, you wouldn't believe how many foods have hidden nuts! All in all, our entire family diet has had to have a complete overhaul!
Finding Allergen-Free Recipes
As always, to try to resolve the problems I turned to the internet for help. Then I found several websites which aim to help parents of kids who suffer from food allergies. The recipes there are designed especially for the needs of kids who have to avoid particular food groups. There are clear instructions about how to adapt each recipe for the needs of children who have to avoid different allergens. This makes it easier to find something healthy that your little ones can enjoy but which isn't too difficult to make.
Some statistics about food allergies in the U.S.