Why kids shouldn't watch tv
I know that as soon as you start reading this, some of you are immediately going to think that I'm being ridiculous, but stick with it and hear me out, who knows, I might change your mind.
My Personal Experience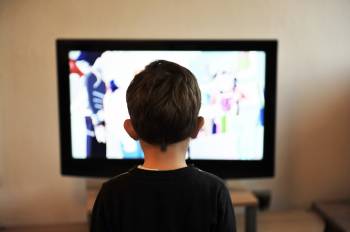 I'll tell you what made me think twice about letting my little ones watch TV. I was round at a friend's house a few months ago to have coffee and a catch-up. She has a daughter aged 3 and a son aged 18 months. We were sitting in her living room, drinking our coffee and having a chat and I noticed that the TV was playing away the whole time, she had never even thought about turning it off so that we could talk more comfortably. All the time we were chatting, there was a constant droning of voices in the background and I noticed that both her kids were sitting really close up to the screen, just glued to the programme.
Later, when we took the kids out to the park to play, I really noticed the difference between her children and mine. Whereas Jessica and Spencer are really sociable and chatty, her kids had very poor communication skills in comparison. It made me wonder whether watching so much TV was something to do with it so I started looking into some studies and I was quite surprised at the results.
---
Dressing Little Ones Appropriately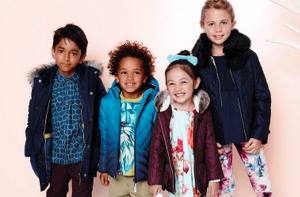 I may spend a little more on each individual item, but I have pieces in my wardrobe that date back to before Spencer was born and I've worn them time and again. When it comes to dressing my children, I have the same principles. I like to buy quality clothes that look good and that are made well, and I want the same for my kids. I don't believe in trying to make my children look the height of fashion. It always makes me feel a little queasy when I see pre-teens wandering around in mini skirts and crop tops, and toddlers stumbling around in kitten heels.
Let children be children, that's what I say. That doesn't mean that I want Jessica to look like something from Little House On The Prairie, but I do want her to look age appropriate, and to have quality clothing that will stand the test of time and that can be worn over and over again until she grows out of it.
---
Food Allergies At Home
It's amazing how many children seem to have food allergies these days. When I was growing up, I didn't know anyone who couldn't eat particular foods, and yet now almost every family I know has a child who has to avoid one food or another. That makes it pretty difficult when you're inviting your child's friends over for tea or when you're catering for a kids party.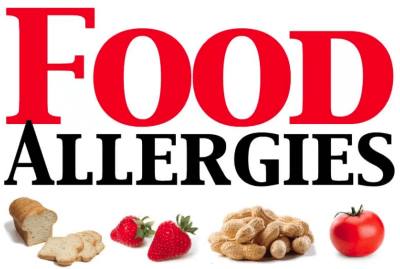 I know first hand how difficult it is to have a child with a food allergy. My eldest, Spencer, has a milk allergy and has to avoid dairy products. That's pretty challenging since milk and butter seem to be in everything! At home, we use soya milk and vegetable-based spreads and thanks to all the wonderful product range in supermarkets these days we have plenty of choices. Spencer doesn't miss out on any treats because we can get non-dairy versions these days, including chocolate, yogurts and ice cream, but when we go out or when he goes to a friend's house, we have to be really careful about what he can have.
Just to complicate matters even more, Jessica has recently been diagnosed as having a nut allergy. She had a bad reaction to some peanut butter that we gave her a few weeks ago. So we ended up having to rush her to A&E. We don't know quite yet whether it's all nuts or just peanuts, but we've been told to avoid them all for now. Well, you wouldn't believe how many foods have hidden nuts! All in all, our entire family diet has had to have a complete overhaul!