As busy parents, it isn't easy to get enough time as a couple to enjoy romantic activities and go out on date nights. Matthew's parents moved down South a couple of years ago, so they aren't close enough to babysit the little ones, and my dad isn't really well enough to care for the kids for any length of time on his own. As for my sister, well, she has three kids of her own, so taking on another two just so that we can take a break is a big ask. However, she made an exception last year so that we could celebrate our tenth wedding anniversary in style.
Recreating Our Proposal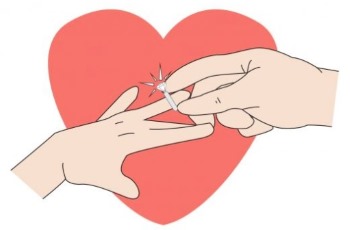 For my 20th birthday, Matthew had taken me to Paris for the weekend. We didn't have a lot of money back then so we stayed in a really cheap B&B and ate the cheapest food we could find, but we still had an amazing time. The highlight of the trip was when we went to the Eiffel Tower. We couldn't afford to pay to go up to see the view from the top, but that didn't matter when Matthew got down on one knee and proposed right in front of it. It was evening and the lights were twinkling everywhere and it was the most beautiful experience of my life!
For our tenth wedding anniversary, Matthew suggested that we went back to Paris to recreate that special holiday. Well, we wouldn't be recreating every single element of it. This time, we'd be staying in a nice hotel and eating out in nice restaurants! I was absolutely delighted! My sister agreed to look after the kids for the weekend and we jetted off for our much needed romantic break.
A Beautiful Experience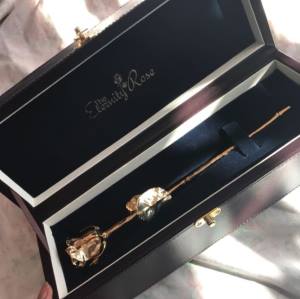 Our break was even more wonderful than I expected. The first day, we wandered around Montmartre and visited the Sacre Coeur. In the evening, we took a dinner cruise down the Seine where we dined on steak and drank champagne while musicians played on the boat. It was just beautiful. The next day, we visited the Louvre and saw the Mona Lisa – it was much smaller than I expected! Then we stopped at a pavement cafe on the Champs Elysee for a spot of people watching. I really didn't think things could get any better than this, but I was wrong!
In the evening, we took a stroll out to the Eiffel Tower again. This time, we were going to go up and see the view. However, just as we got to the spot where Matthew had proposed all those years ago, he got down on one knee again, and presented me with a beautiful gold dipped rose!
I'm not ashamed to say that I burst into tears! It was one of the most romantic things that he has ever done for me and I have completely blown away. The rose was just so beautiful, and there was a note with it which said "A rose for my rose. Thank you for being the best wife in the world. Here's to another wonderful ten years with the love of my life." Who wouldn't be moved to tears!
Lasting Reminder
When we got home from Paris, my beautiful rose was given pride of place in its display case right on our mantelpiece. Everyone who has visited us since has commented on how beautiful it is and how romantic it must have been. It's certainly created an impression!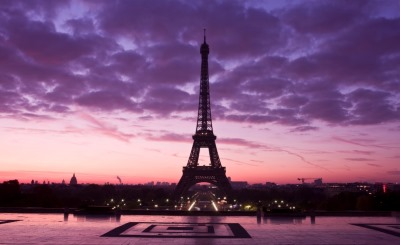 However, that's not the only lasting reminder that we have of our romantic anniversary break. Two weeks after we got home, I discovered I was pregnant! What could be more wonderful! We've even talked about calling our little one Paris when he or she arrives, since the name could be used for either a boy or a girl, but I'm not sure. We'll decide when our baby makes his or her entrance!